A software and hardware support contract is an agreement under which a company provides technical support and maintenance services for the customer's IT devices (both on physical components and applications).
A technical support contract covers a wide range of services: from a technology help desk to regular maintenance of computers and servers, telephone exchanges and services and software products. Among the services included there is also assistance for the installation of the equipment, for the configuration of the programs and for the resolution of any malfunctions that may occur.
What is a support service contract
A support service contract can be seen as a kind of partnership that allows customers to save a lot of time, since they can get all the services they need by interacting with only one interlocutor.
Simpler and more convenient management, therefore, translates into a higher level of security. When you turn to IT support experts, you are sure to benefit from a complete protection of your company's networks. This is certainly not a minor aspect nowadays that intrusions by cyber criminals are on the rise, as are cyber attacks.
The value of IT support
Today, for both professionals and businesses, IT assistance is a prerequisite. By means of the service contract, the supplier undertakes to guarantee, through the so-called obligation of means, all the interventions required by the customer, acting diligently and in a timely manner.
IT support service for business
Technical assistance is a professional service that can also include a 360 degree IT consultancy, aimed at all categories of professional clients: offices and companies.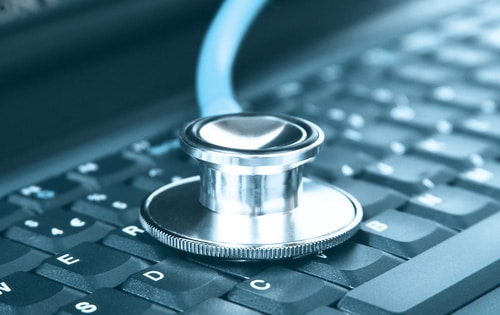 Through this service, supplying companies commit themselves to solving problems that may affect software, business networks, printers, servers and computers. Suppliers always operate independently, while their employees are not subordinated to customers.
How does the support service is guaranteed?
Depending on the case, technical support can be provided on site, that is at the customer's site, or remotely: by telephone, via remote assistance programmes or via e-mail. In most cases, the service contract specifies the procedures to be followed in order to report problems and also indicates the deadlines to be observed by the supplier in order to take action.
The same supplier, on the other hand, may incur penalties if the contractual SLAs are not respected. As far as the fee due is concerned, there is usually a fixed fee for the activation of the support service, to which is added a figure whose amount varies according to the amount of work carried out.
What T&N Solutions offers
T&N Solutions staff provide a software and hardware maintenance service based on affordable and transparent rates. A remote support service is also available, through which a specialist technician can solve the problem by remotely connecting to the client's computer.
The IT support offered by T&N Solutions includes the design of various IT infrastructures, maintenance and support. In addiction, it is possible to request the pick-up service, which involves the picking up of the broken devices and their return to the customer's home, in a short time.
T&N Solutions also guarantees that for each service activity or contract, it processes personal data in accordance with the European Data Protection Regulation n. 2016/679 (GDPR or General Data Protection Regulation).